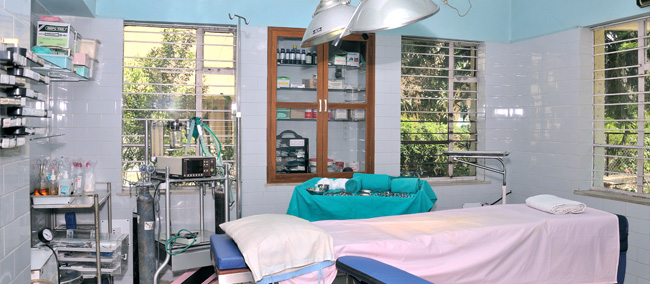 Announcement
Important Information
Bring all prescriptions, Lab reports, X ray, Sonography or CT Scan reports with you.
While getting admitted wear loose cotton clothes. Do not carry valuable like ornaments, costly gadgets and extra cash.
Please bring your personal things like tooth brush, comb, towel, soap, powder etc. with you.
Please do not fast in hospital. Take diet as per Doctor's advise.
Only one relative can accompany the patient at night.
Avoid bringing small children to hospital.
Working hours: 10.00 am to 1.00 pm and 6.00 pm to 8.00 pm.
If situation arises patient can be shifted to ICU in other hospital.
Health Tips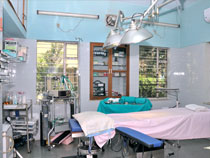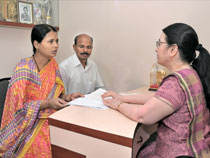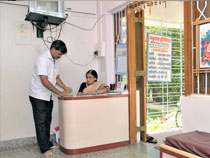 • Blood Donation Camps • Annual Health Checkup Camp in September
• Charity to needy patients • Personalised Care
Facilities available
Surgery
Medicine
Gynecology and Obstetrics
Orthopaedics
Psychiatry
ENT (Ear Nose Throat)
Ophthalmology
Dermatology
Urology
Laboratory
ECG
Portable X ray
Recognised Family Welfare Centre
About Sahawas Hospital
Working hours: 10.00 am to 1.00 pm | 6.00 pm to 8.00 pm.
Sahawas Hospital was established on September 5,1987 in Karvenagar area of Pune. Dr. Maya Tulpule is owner and founder of Sahawas Hospital.
---
Past Events
Free health check-up camp was organised on 6th Sept. Sunday 2015 on the occasion of 29th Annual Day.
at Kshipra Sabhagriha, Kshipra Society, Karvenagar. Pune 52. Followed by presentation on Obesity & Lifestyle.
Prof. Mrs. Medha Kulkarni, (Corporator PMC) and Dr. Shashank Shah (Laparo - Obesity Surgeon) were chief guests.
Following free tests were available at camp:
Height, Weight, Blood pressure
Hemoglobin
Random blood sugar
Bone density
Body Mass Index
Body-fat analysis
Respiratory function tests
Skin problems
डॉ. माया तुळपुळे यांच्या हस्ते सर्वोत्तम आरोग्य व स्वास्थ्यासाठी बक्षिस प्रदान कार्यक्रम
- द्वारा Make My Dream Foundation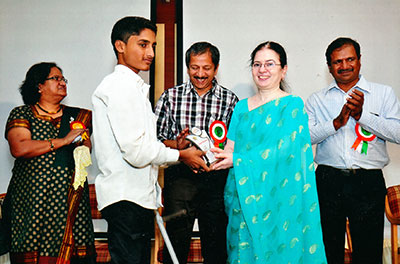 कृतज्ञता पत्र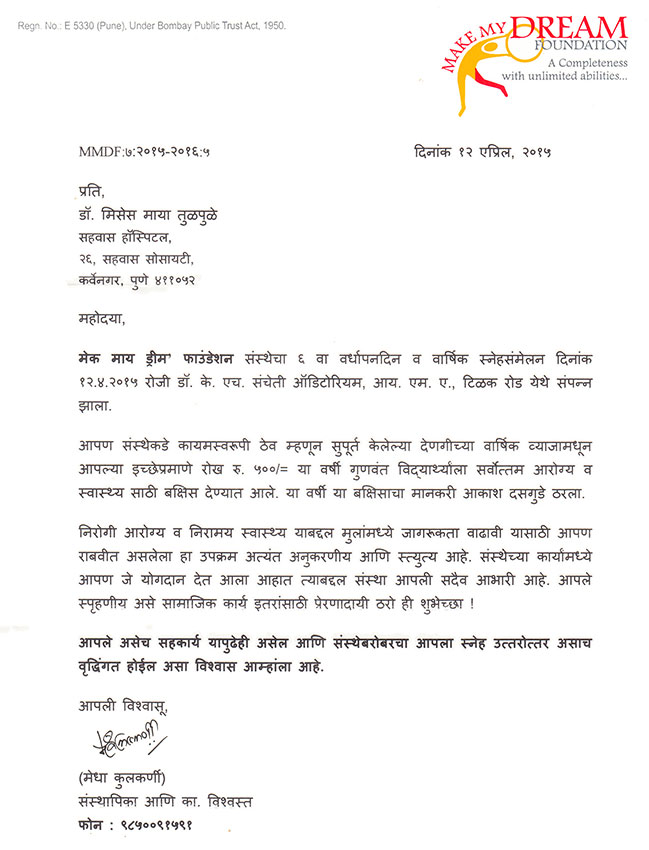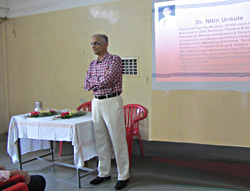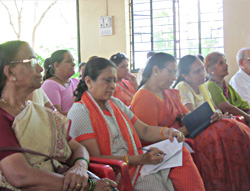 26th Anniversary of Sahawas Hospital
Lecture by Dr. Nitin Unkule - Yoga and Health
(1 Sept. 2013). Hospital organized a Health check-up camp too.