Sahawas Hospital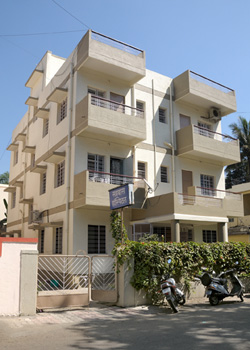 Sahawas Hospital was established on September 5, 1987 in Karvenagar area of Pune. Owner and founder of Sahawas, Dr. Maya Tulpule, is celebrating 25 glorious years of Sahawas due to great efforts.
25 years ago, Karvenagar was slowly developing area of Pune. Any immediate medical facility was not available for people. So hospital was need of that area. Hence by sacrificing well established practice, Dr. Maya Tulpule started Sahawas with small set up. She was encouraged by her friends Dr.Sudhir Mehendale, Dr. Vilas Bapat and Dr. Alka Bapat and her family. Dr. Maya Tulpule offered different medical facilities step by step with the help of many medical experts. Due to 24x7 availability and reasonable rate, Sahawas achieved success rapidly.
Today, Sahawas is offering best services and facilities of medicine, surgery, laboratory, gynecology, urology, psychiatry, ENT, etc. Sahawas has started Family Welfare Centre also. Due to such best services and great efforts of team of Sahawas, it has become popular in Pune.